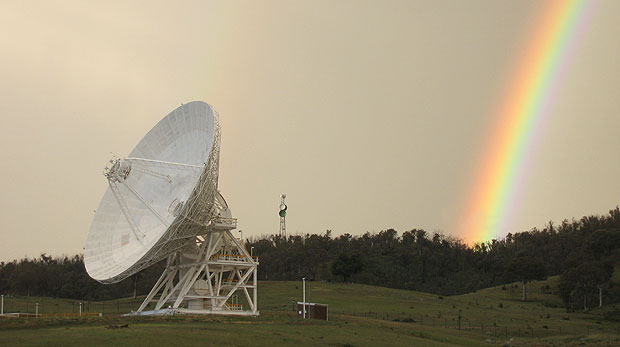 Deep Space Station 34 is a Beam Wave Guide, 34-metre diameter antenna. It was the first of a new generation of antennas for the DSN.
---
Deep Space Station 34
Constructed: 1997 | The antenna on was constructed with the transmission and reception equipment underground rather than on the surface of the dish. This reduces the weight of the dish and allows for maintenance of equipment while the antenna is tracking.