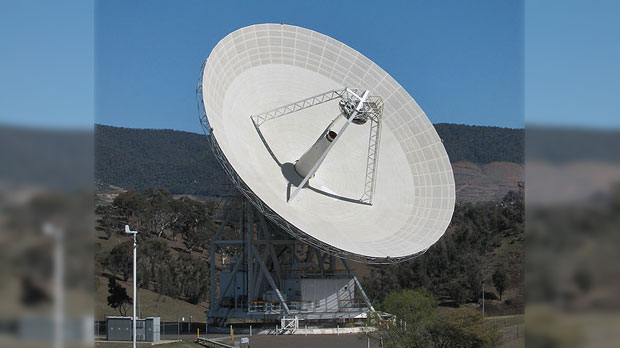 Deep Space Station 45 is a 34-metre diameter High Efficiency type antenna. It entered service at the Complex in 1986.
---
Deep Space Station 45
Constructed: 1984 | DSS 45 was completed in 1986 for the Voyager 2 encounter with Uranus. It rotates on a circular track with a diameter of 19.6 metres using four wheels (two drive wheels and two idler wheels). Compound curve dish panels are utilised to improve surface accuracy.