Our Voyage of Exploration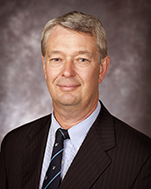 Let's tell you about our role in NASA's exploration of space and the terrific team driving Australia's contribution to that vital and inspiring work.
So what does it take to run a tracking station? Who are the CSIRO technicians, administrators, engineers, logisticians and specialists, charged with operating and maintaining one of three stations in the Deep Space Network (DSN) on behalf of NASA? Why are we so passionate with our mission?
The answers are simple, we are Australians with skills created in our classrooms, nurtured by an overpowering enthusiasm to do well at things that we take on and an attitude born from our humble beginnings. These are the fundamentals that allow us to take on space mission challenges with professionalism, expertise and success.
Along with our colleagues at the Jet Propulsion Laboratory (JPL) in Pasadena, and our sister stations at Madrid, Spain and Goldstone, California USA, we provide the vital communications gateway between deep space craft and the mission teams on Earth.
Our efforts build on more than 60 years of Australian support to the space program, which began at Woomera in the 1950s and has so far spanned virtually all US human and robotic missions and numerous international collaborations. Although now concentrated at Tidbinbilla, Australians have historically supported NASA command, telemetry and communications from across the country, in locations as far flung as Carnarvon, Woomera, Parkes, Cooby Creek, Muchea, Honeysuckle Creek and Orroral Valley.
Currently supporting over 30 missions, the DSN ensures that the critical science obtained by robotic spacecraft in extreme environments at incredible distances makes it back home to Earth. High profile missions such as the Voyagers, the Mars Rovers, and Hubble will be well known to many of you, but dozens of other spacecraft are quietly engaged in work of equal importance that daily increases our understanding of our own small world and the universe.
Technology, science and engineering excellence are obviously critical, but the real key to getting the job done for NASA is the quality of the Australian and international personnel communicating with the spacecraft, operating and maintaining the equipment, and keeping all aspects of CDSCC and the broader DSN running smoothly.
We are tremendously proud of our ongoing contribution to NASA's exploration of space and of the job done by our predecessors. We also look forward to the challenges promised from the exciting missions planned for the months and years ahead, and to strengthening still further the long and close relationship between Australia and our international colleagues.
On behalf of CSIRO and the Australian team at CDSCC, we invite you to join us for a little while on our voyage of exploration.
Dr Ed Kruzins, Director
Canberra Deep Space Communication Complex