Visitor Centre Re-opening - COVID-19 safe response plan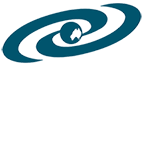 Re-opening to the Public – 2nd April 2021
Great news! After an extended period of closure due to COVID-19 restrictions and out of an abundance of caution for our personnel and operations, we are now able to re-open our Visitor Centre and the Deep Space Café to the public over the Easter school holiday period.
Re-opening date: Friday 2 April 2021
Opening times: Every day – 10am to 4pm
Opening period: 2 April 2021 to 18 April 2021
No bookings required for general visitors
To ensure that we can re-open safely for the public, extra COVID Safe measures have been put in place.
Occupancy numbers
Total 150 persons entering the Visitor Centre and Deep Space Café area at any one time.
No bookings required for general public.
A person will be monitoring entry numbers and if the number is reached, additional persons will be asked to wait outside until numbers permit entry.
We appreciate the public's patience and cooperation in this matter.
Contact tracing

As with most venues these days and to support health department contact tracing, we ask that all visitors register using the 'Check-In Canberra' app which is available for free for your smart devices on the and .
By pre-filling in your contact details in the app, you can conveniently use the QR code at the entry to our visitor centre and café to register your details.
If you don't use the app, we have a tablet set up for you to enter your details, or as a last resort, you will be asked to complete your details on a form before entering.
Distancing measures
While instances are low in the ACT, health department guidelines recommend that the 1.5 metre distancing measures still apply. Please stay 1.5m from staff and other guests.
You will see reminders at the entry and around the Visitor Centre and Café.
Please adhere to these reminders and help to continue to 'Stop the Spread'.
Please do not move chairs and tables around in our Café, outdoor areas or in the theatre spaces.
Health and Hygiene Measures
We ask that all visitors ensure that they are practising good health and hygiene.
If you are feeling unwell or have any symptoms, please stay home, see your GP and get tested.
When you are here, if you can't distance from people, wear a mask.
Regularly use the hand sanitiser stations that are at the entrance and around the visitor centre and café.
Wash your hands regularly – we recommend you use the '20 second countdown to launch' method.
If you sneeze or cough, please do so into your elbow or use and dispose of tissues.
Extra cleaning
To make sure that our Visitor Centre and Café are as safe as possible, we have put in place additional cleaning practices with daily, hourly and spot cleaning activity throughout the facility.
Please help us in this matter by limiting your touching of surfaces or exhibits.
Please use the bins provided to dispose of tissues and other waste.
Please use the bathrooms and hand sanitiser units to regular keep your hands clean.
Parents and guardians, please assist young children in these matters.
If you need more detailed information, please refer to our risk assessment on our school excursion documentation page.